Finding the Woodlands TX chiropractor that takes Blue Cross Blue Shield Association insurance can be a lifesaver. The North Houston Spine and Sports Medicine chiropractic services are what you are looking for. Dr. Timothy Runnels serves the Northern Houston Area: The Woodlands, Spring, Humble, and Conroe. Together with your insurance, his team of chiropractors is hoping to give you affordable and highly rated care. Dr. Runnels and his team are devoted to providing their holistic healing to their patients. The North Houston Spine and Sports Medicine team of chiropractors dedicate themselves to treating musculoskeletal injuries.
Come Meet Our Family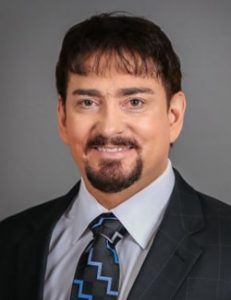 Dr. Timothy D. Runnels is a native Houstonian with a Bachelor of Science in Psychology from the University of Houston. He was inspired during his time working as a personal trainer. Dr. Runnels sought holistic methods for dealing with sports injuries. He would go on to receive his Doctorate, D.C., from the Texas Chiropractic College in 2002. From there he trained at the Moody Health Center and received his acupuncture certification. In 2005, he opened his practice to help his community with musculoskeletal health and wellness. Ever since Dr. Runnels has been serving the city with an ethos of kindness.
Our team is managed and supervised by Teresa M Muñoz. She graduated from Phoenix University with a Bachelor of Science in Management. Teresa also gained a degree in Management and Advertisement from her hometown, Columbia. She moved to Houston in 1999 where she would meet her husband, Dr. Timothy Runnels. She has managed North Houston Spine and Sports Medicine for ten years now. She commits to the chiropractic family by continually attending classes to expand her chiropractic knowledge. Together, Teresa and Dr. Runnels, aim to provide compassionate and kind service that helps you see them as family.
With each of their highly qualified nurses, Dr. Runnels and Teresa feel like The Woodlands community is family. We aim to treat our patients with kindness and compassion, so they will feel the same way. We are grateful for all our partnerships with your insurance providers. They allow us to give you that compassionate care. We take a variety of types of insurance, including Blue Cross Blue Shield. Please call us before your appointment, so we can verify that your insurance is covered. We do not want you to have any surprises.
Your Back and Us
80% of Americans will seek medical attention for back pain in their life. 22 million see a chiropractor every year. The good news is it rarely requires surgery. Much of the treatment can be received in-house, with us. However, experiencing chronic pain can be an indication of something more serious such as a herniated disc that might need surgery. But our facility is designed to diagnose, treat the more minor ailments, and help in the recovery.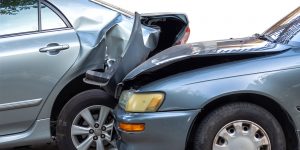 Conditions We Treat
Sports Injury
Back Pain
Headache and Migraines
Neck Pain
Disc Injury
Arm and Leg Pain
Shoulder Pain
Car accidents injure or disable 20-50 million people a year, according to the ASIRT. This is epidemic is not something we can fight ourselves, but we can be there for you when it comes to the fallout. Back pain is incredibly likely in the aftermath of a car wreck. The jolt puts a lot of stress on the body. Disc injuries can commonly occur here. You can be left with lingering back pain that if left untreated will spread to your arms and legs. The most common injury is whiplash, where the jolt took a toll on your neck.
Stress comes at you from multiple angles after an auto accident. Here at North Houston Spine and Sports Medicine, we specialize in treating all of these ailments. There is also a sudden financial problem that comes with a car wreck. We and Blue Cross Blue Shield or your other health insurance provider can help mitigate that cost. Meanwhile, we have plenty of highly qualified attorneys that we can refer to while you are here.
Therapy We Offer
Cold Laser Therapy
Physiotherapy and Rehab
Trigger Point Therapy
Spinal Decompression
Chiropractors for Kids
Chiropractor for Pregnancy
The Woodlands TX Chiropractor that takes Blue Cross Blue Shield
We are proud to as chiropractors to be a part of the movement of holistic medicine. We use alternative treatments in tandem with Western medicine. Our qualified nurses are trained with the Chinese science of acupuncture. Those who have tried it can attest to its healing and relaxing effects. We employ the new treatment, trigger point therapy, that also deals with the manipulation of qi. Additionally, we use cutting-edge cold laser therapy. We remain up to date for our patients here in The Woodlands.
Nobody is more active than our athletes on the field and the playground. In the case of an injury, we should get our kids back out on that field right away. Growth spurts and scoliosis diagnoses are a must at this age too. All our nurses are trained to treat children. Many may not think of it while they are pregnant, but chiropractic treatment is a great way to alleviate stress during pregnancy.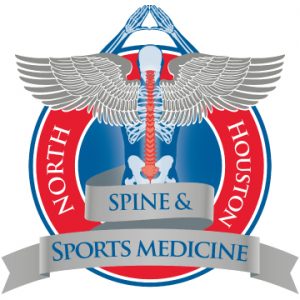 We encourage you to take advantage of our free consultations. Blue Cross Blue Shield and we want you to understand what is wrong before you need to decide the next step you wish to take. We have a no-wait policy. On our website, you can find free downloadable and printable PDFs, and we will do our part to where you wait as little as possible.
Contact Us Today
When you do need to receive surgery for more serious injuries, we have a rehab facility waiting for you. Getting you back on your feet in the same shape as before is our priority. And we have made sure we have all the resources to accomplish that.
Please call us at (281) 443-1287 to get started on your path recovery. We look forward to continuing to serve Houston as the Woodlands TX Chiropractor that takes Blue Cross Blue Shield.
Fun Facts About The Woodlands
The Woodlands' nickname is "The Invisible City."
8,000 acres of untouched nature remain in the area.
The George Mitchell Nature Preserve protects over 12,000 acres of wildlife, including 40 acres of biking and hiking trails.
Creekside Park hosts a Free Family Movie Night every Saturday.
Learn more about The Woodlands here: ( https://www.thewoodlandstownship-tx.gov/ )