Meet the Team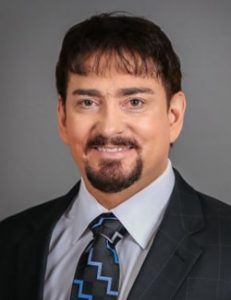 Chiropractor Timothy Runnels D.C.
Dr. Timothy D. Runnels grew up in Houston. He achieved his Bachelor of Science in Psychology at the University of Houston, and afterward pursued his chiropractic Doctorate at the Texas Chiropractic College. He graduated from said college in 2002. Since then, he has trained at the Moody Health Center, become certified in acupuncture, and became certified by the Texas Board of Chiropractic Examiners. Dr. Runnels also served as the president of the Texas Chiropractic College Alumni Organization from 2008 to 2011. His education and dedication lead him to open his own practice in 2005 so that he would be able to use his skills to improve community musculoskeletal health and wellness.
Dr. Runnels was inspired to open his own practice while he was working as a personal trainer. During his time working with athletes, he witnesses many musculoskeletal injuries and became interested in their care. Within a few years, he had started his medical education.
Dr. Runnels believes in the power of holistic healing and therapy. He wants to guide you through the process of healing so that you may enjoy all life has to offer. This extraordinary man will explain every step to you so that you are fully aware of what is being done to your body. Through careful rehabilitation and attentiveness, he will help you escape your pain.
Teresa M Muñoz. – Manager and Supervisor
Teresa graduated from Phoenix University with a Bachelors of Science in Management. She also acquired a degree in Marketing and Advertisement while in Colombia, where she is originally from. She has been living in Houston since 1999 where she married Dr. Timothy Runnels and joined the chiropractic family. Teresa has been the manager and supervisor of North Houston Spine & Sports Medicine since 2010. She continually attends classes and seminars to expand her chiropractic knowledge and to better serve her community.
Teresa believes that you, as a client, deserve to be treated with compassion and kindness. This way, you feel like we are family.
Our Team of Nurses
Our nursing team is the best of the best. Each of our individual nurses is highly qualified and fully dedicated to evaluating your needs. They will check your vitals and walk you through every step of your chiropractic appointment in aid of Dr. Runnels. Just like he and his wife, they are committed to treating you with the kindness and compassion you need.