Trigger Point Therapy
Myofascial, neuromuscular, or trigger point therapy is a little-known, cutting-edge treatment we are proud to employ as part of our holistic methods.
Trigger Point Therapy
Myofascial, neuromuscular, or trigger point therapy is a little-known, cutting-edge treatment we are proud to employ as part of our holistic methods.
Are you suffering from issues such as back pain, headaches, sciatica, or anything related? There are options for you that might do just the trick. Have you considered trigger point therapy? It's a newer practice that you may not know much about. However, it can be effective for treating a number of issues. At North Houston Spine & Sports Medicine, we can provide this new alternative form of treatment to you in a comfortable environment.
Trigger Point Therapy in North Houston and Spring
Trigger point therapy could be part of your journey toward healing. This treatment is considerably obscure at the moment, but it has many uses and application styles. We want to explain what trigger point therapy is, how it can be applied, what it can treat, and how it can help you at our chiropractic office. Our goal is to inform our readers and keep our clients aware about all of the options they have and what we can do for them.
What Is Trigger Point Therapy?
As the name may suggest, the overarching goal is to focus on releasing trigger points. A trigger point is a spot within the skeletal muscle that can produce pain when strained. These may be sore spots or bruises. It could be something more serious like nerve or muscle damage. This is an effective way of applying direct aid to these vulnerable areas. In order to do the procedure, your doctor will apply pressure to your trigger points for a few seconds and then release. This is done in order to stimulate the knot in the muscle, or whatever injury is sustained. These issues such as muscular knots can form due to trauma to your muscular fiber. Chiropractors can easily locate your trigger points and treat them through this therapy.
This treatment is formally known as myofascial or neuromuscular therapy. It has been a growing part of chiropractic care, and acupuncture. Even massage practices are doing well in applying these pioneering techniques. Thus far, it's full scope is not yet advocated because of its maturity in the field. Its range of effects is still being studied and categorized.
How Is It Done?
Your chiropractor will locate your potential trigger points and treat them through massage, chiropractic care, and dry needling. Dry needling is characterized by using very tiny needles to press against trigger points. This is different from acupuncture in that it is not focused on the vital energy or "chi", but rather focuses on musculoskeletal issues. The needles will release your trigger points to bring you pain relief and better range of motion. This way, your motor functions are able to return to their natural state, without the limitations of muscle strain. Dry needling is a great way to speed along your recovery. However, it would be more or less ineffective if these trigger points were not discovered.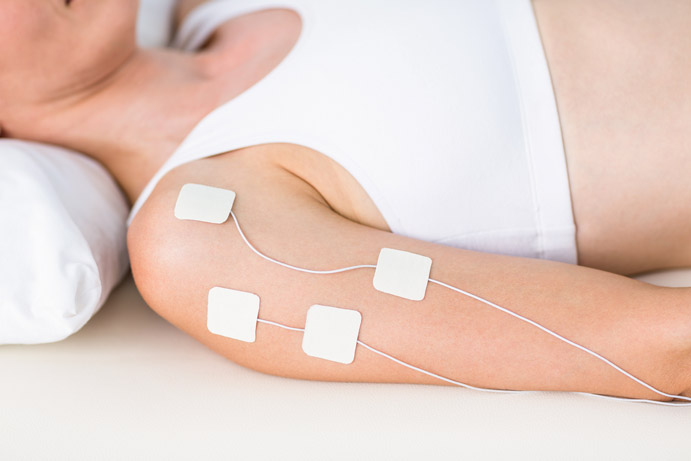 This may sound like an intimidating process to you, but the physical therapists who perform this procedure are highly qualified and only aim to relieve your pain. Many people are turning to this treatment every year in order to cope with the pain their primary practitioners haven't aided them with. You deserve better than neglect. Our chiropractic professional is fully capable of making this experience as pleasant for you as possible.
What Can Trigger Point Therapy Treat?
It can be used to treat back pain, headaches and migraines, heel pain, and whatever else muscular pain you have as a result of straining. Trigger point therapy is just a small piece of a wide range of physical therapy options. After assessing your needs and limitations, your doctor will create a personalized treatment plan for you. Your comfort and recovery speed are paramount in deciding which path to take. If you would like to learn more about trigger point therapy and dry needling, come and see our specialist and head chiropractor, Dr. Runnels. He will be able to answer your questions about this type of therapy and tell you whether or not he recommends it for your care. Explorative therapies such as this and others are constantly being evaluated and tested further. You can be a pioneer in these studies and also get great treatment, too!