Are you searching for the best Spring Texas walk-in chiropractic clinic? If so, then the North Houston Spine & Sports Medicine is here for you. We offer a wide variety of treatments and will take walk-ins whenever possible. The purpose of this is to provide fast-acting care for anyone who may require aid. Immediate aid can be something that people can be dire need of but access is limited. Either the emergency room or hope for a good time on the waitlist. It's neither punctual nor safe for your health. This is why we believe we can offer assistance to those who have experienced injuries to come and see a chiropractor. Our rehabilitation efforts can truly have a great effect. They can both treat the injury and prepare the body to return to full health once again. Being able to walk in and get this type of service is something that we pride ourselves over because it's not so common!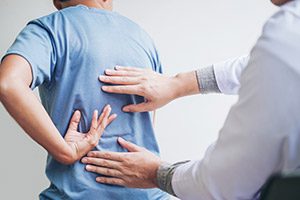 Free Consultation And Spinal Adjustment In The First Visit 
Today's modern times are fast-paced and hard to keep up with. It would not be very realistic to provide an immediate service that would take up more than a few days all because there are protocols that keep you from being serviced. This would entail a waitlist or some sort of required past history with the company to get full access. Many times a chiropractor will only give an examination first and then prescribe a treatment for the first visit. That means its the next scheduled appointment will have to be the day you get help. This is tedious and often times costs you more money.
On the other hand, North Houston Spine & Sports Medicine will allow you to have a spinal adjustment immediately upon examination. This way you can start the work needed to get back to full health. No more getting lost in bureaucracy we want to help you here and now before it gets worse. Furthermore, we can provide you with a free consultation as well, which can aid in letting us get to the bottom of your issue before you even have an appointment with us. This is a more efficient and effective way of doing business!
Services We Provide!
Apart from adjustments, we can offer the average customer many more options. This would involve treatments such as trigger point therapy and the decompression of the spinal cord. Additionally, it can also refer to ultrasound, electrical muscle stimulation, and even more experimental options like cold laser therapy. Each of these treatments provides the client with a multitude of benefits both short term and long term.
Spinal decompression, for example, can aid in stretching and realigning your back. They use this to fix a loose disk, stretch sore muscles, ease nerve tension and reduce overall pressure on your spine. Acupuncture and trigger point therapy, in turn, will also provide nervous system benefits. Their direct approach may be quite cathartic by using needles to hit specific points which relax the body.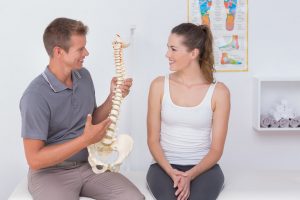 A Brief History About Chiropractors
The practice was essentially founded in 1895 when the worlds first adjustment was done by a holistic practitioner named Daniel David Palmer. At the time, Palmer was quite fascinated by the thousand-year study of techniques for maintaining proper body shape. It was surprising to him that there had been no formal schooling for it yet. An adjustment is a term used to apply force to a joint by a chiropractor, causing it to move through its full range of motion. Thus, the effects of this can be reshaping, reducing pressure, or stretching out muscles and tendons.
An adjustment was a little known feat at the time, but it had revolutionary repercussions. One day he had come across a patient who was a janitor. He had been deaf for almost 17 years prior to their meeting. The janitor had recalled a shift in his back that had contributed to his sudden hearing loss. Palmer theorized he could help using techniques he had been practicing.
When he performed that very first adjustment, he actually moved one of the janitor's smaller vertebrae back into place. It was the source of his hearing loss and within a day the man had actually observed his sense of hearing return to him. Due to this success, this treatment was largely attributed as the reason this subject would forever more be a respected field of study.
About Us
There are enormous demands for body health and it extends alone beyond the spine. Our customers come from all over Houston and Spring City. Because we implement as authentic techniques as possible, they love our services. All our equipment is state of the art and we can make adjustments as well as a multitude of other treatments. Our business has been running since 1999 but we've been serving the Spring community since 2005. As a result, our clients have come to find us as a frequent pleasure in their lives. As one of the best Spring Texas walk-in chiropractic clinics, we hope to extend this treatment to all of the new clients still searching for a clinic that works for them.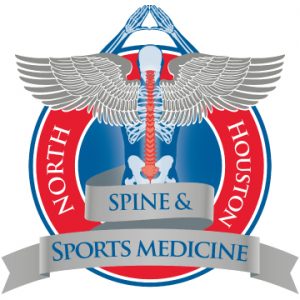 Contact Us Today!
North Houston Spine & Medicine wants to create a holistic practice that still stays as up to date as the modern world provides. Treatment of our quality was not truly available in a widespread manner it is today, even more so in the years before the 21st century. We are grateful to provide you with full access to these offers. Our chiropractic care can truly make a powerful impact on your life. We can help return you to full health and also encourage your best performance. If you're looking to come walk-in please feel free! This courtesy is our gift to the modern world, we are happy to provide immediate service when clients need it most. If you want to visit our location it's at 5643 Treaschwig Road in Spring, TX 77373. Otherwise, you can check out our website or give us a call at (281) 443-1287. We look forward to seeing you soon!
FUN FACTS ABOUT SPRING TEXAS
The city of Spring was #5 on CNN Money Magazine's most affordable places to live
Spring Texas is located in two counties – Harris County and Montgomery County
No zoning laws –  this increases the importance of subdivision deed restrictions
Majority of Spring Texas subdivisions have their own community pools, parks, and playgrounds. Engineers design them to be able to accommodate a large influx of families.
Old Town Spring consistently voted one of the top attractions in Texas
To learn more about Spring Texas, click here!