Finding the Houston TX chiropractor near me that accepts Blue Cross is essential when you are in a bind. We have served Houston with our chiropractic care for over fifteen years and are grateful for their patronage. Dr. Timothy D. Runnels and his team specialize in treating auto accident and sports injuries. Among many other insurance companies, we accept Blue Cross Blue Shield Association Insurance. Our family proudly serves the patients of The Woodlands, Conroe, Tomball, and Humble communities.
Join the NHSSM Family
Dr. Runnels used to work as a personal trainer. Seeing his athletes inspired him to seek out more holistic methods for treating their injuries. Born and raised in Houston, he earned his Bachelor of Science in Psychology from the University of Houston. In 2002, he went on to receive his Doctorate, D.C., from the Texas Chiropractic College. From there, he trained at Moody Health Center for his certification in acupuncture. He opened his practice back here in Houston to help his community with their musculoskeletal health and wellness in 2005.
Teresa M Muñoz supervises and manages the North Houston Spine and Sports Medicine team. She graduated with a Bachelor of Science degree in Management from Phoenix University. Teresa went on to gain a degree in Management and Advertisement in her hometown of Columbia. She Would later move to Houston in 1999, where she would meet her future husband, Dr. Timothy D. Runnels. She has managed our team for over ten years now and continually attends classes to forward her chiropractic knowledge. She is key to our kind and compassionate ethos at North Houston Spine and Sports Medicine.
Together, with all our highly qualified nurses, Dr. Runnels, and Teresa feel like Houston is a part of our family. We aim to bring that emotion to our patients so that they will feel the same. Kindness and compassion are at the core of our service. With Blue Cross Blue Shield, we think we can make your visit so stress-free that it feels like home. We accept a variety of insurance providers. Give us a call before your appointment, so we can make sure that your insurance is compatible. We do not want any surprises on your end.
What we are here for
80% of Americans seek medical attention for back pain in their life. 22 million will see a chiropractor this year. Fortunately, these visits will rarely require anything as drastic as surgery. Most treatment plans can be done in-house and with us. Unfortunately, chronic back pain can indicate something more severe such as a disc injury that will indeed require surgery. The North Houston Spine and Sports Medicine facility is equipped to diagnose, treat more minor issues, and help during rehabilitation.
Conditions We Treat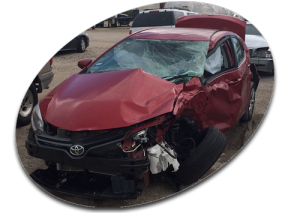 Auto injury
Sports Injury
Back Pain
Headache and Migraines
Neck Pain
Disc Injury
Arm and Leg Pain
Shoulder Pain
A not-so-fun-fact about chiropractic care: we see many of our patients after an auto accident. Car crashes injure or disable between 20-50 million people every year, according to the ASIRT. We can not fight this epidemic of accidents as chiropractors. But we want to be there for you when it comes to coping with the fallout.
Back pain is a common injury after a car crash in a wide variety of shapes and forms. In a bad wreck, it can leave you with a disc injury. Chronic and severe pain, debilitation, and restriction of mobility will accompany this injury. You could walk away with lingering back pain. However, if it goes left untreated, it can spread to your arms and legs.
Whiplash is a considerable risk during a car accident. The sharp stop of the car that sends your body puts a lot of stress on your body. The jolt just took a toll on your neck. You may not feel much pain at all. If you experience pain, it will come within 24 hours. The pain will feel like a constant sharpness. Allow Blue Cross Blue Shield Insurance and us to alleviate your pain and let you move like usual again. The neck is an integral and essential body part. Having full use of it is a must going day-to-day.
Therapy We Offer
Cold Laser Therapy
Physiotherapy and Rehab
Trigger Point Therapy
Spinal Decompression
Chiropractors for Kids
Chiropractor for Pregnancy
Acupuncture
Here at North Houston Spine and Sports Medicine, we take pride in being a part of the holistic medicine movement. Many can attest to the healing and relaxing effects of acupuncture. Our staff uses Chinese science to add to the benefits of western medicine you will also receive. We employ the new trigger point therapy, also involved with the manipulation of qi. We use the cutting-edge cold laser therapy that can reach the sore points within without any invasive surgery. North Houston Spine and Sports Medicine are fully committed to remaining thoroughly up to date for our family here in North Houston.
Houston TX chiropractor near me that accepts Blue Cross Blue Shield Insurance
Blue Cross Blue ShieldInsurance and we know that stress will come at you from all angles after a car accident. The physical pains we will address during your visit are not the only problem on your plate. While your auto insurance takes care of your car, Blue Cross will help us take care of your medical problems. Meanwhile, for any lawsuits and settlements, we have highly qualified attorneys that we can refer to you. Please ask for them when you are seeing us.
Dr. Runnels' team offers many other highly-rated services. We are specifically set up for dealing with sports injuries. Our athletes on the playground are also at risk, but that does not mean we want them to stop playing. Growth spurts and scoliosis diagnoses are a must as well. Our nurses have trained to work with your children. We also have nurses trained in dealing with pregnancy. During such a long period of additional stress, chiropractic care can be a huge relief. Blue Cross will help us help you with all of these needs.
If you feel like our services can help you, please give us a call at (281) 443-1287 to get started on taking care of your spine. We look forward to seeing you as your Houston TX chiropractor near me that accepts Blue Cross.
Houston Fun Facts
Houston has four professional sports teams: the Rockets play basketball, the Astros play baseball, the Dynamos play soccer, and the Texans play football.
From 1837 to 1839, Houston served as the capital of Texas.
Sam Houston, our namesake, served as the general that led the battle in San Jacinto that defeated Santa Ana and won the revolution. He also was our first president.
For more information about our city, visit here