You may need a Spring TX Aetna chiropractor if you have the following conditions:
You have a neuromusculoskeletal disorder.
Documentation of the medical necessity for the treatment is required.
Improvement occurs within the initial two weeks of chiropractic care.
When all three criteria occur, you can see a chiropractor. Aetna only considers chiropractic services necessary when all conditions meet. You may be wondering, what is a chiropractor? A chiropractor is a health care professional who focuses on the treatment of neuromuscular disorders. Diagnosis and therapy occur through the manipulation or manual adjustment of the spine.
You may be pleased to know that our chiropractor, Timothy D. Runnels, grew up in Houston and continues to help his fellow residents to this day. Plus, he achieved his Bachelor of Science in Psychology at the University of Houston. He opened his practice while he was working as a personal trainer. While working with athletes, he witnessed many musculoskeletal injuries and became interested in their care. After receiving his medical education, Dr. Runnels dedicated his life to the power of holistic healing and therapy. Through careful rehabilitation and attentiveness, he assists with your pain.
Teresa M Munoz is the manager and supervisor of North Houston Spine and Sports Medicine. She graduated from Phoenix University with a Bachelor of Science in Management. Plus, she acquired a degree in Marketing and Advertisement while in Colombia. Our team of nurses is also highly qualified and dedicated to evaluating your needs. Our practice treats many conditions, including sports injury, back pain, headaches, neck pain, disk injury, limb pain, and shoulder pain. However, when it comes to your back needs, we're a team that can help you.
Benefits of a Spring TX Aetna Chiropractor
Your spine is vital to your body. It not only provides support, but it's also an intricate web of nerves. A spine starts from the back of your neck, connected to your brain stem, and descends along the tail bone. This structure is what we refer to as the vertebrae. The vertebrae consist of thirty-three individual interlocking bones that form the spinal column. The vertebrae connect by facet joints that allow for mobility of the spine. As you can see, the back is already a delicate matter. However, when you add spinal nerves into the picture, it's importance becomes profoundly significant.
Nerve Functions
For example, there are thirty-one pairs of spinal nerves that branch off the spinal cord. These spinal nerves act as signals transmitting a message back forth between your body and spinal cord. These messages control sensation and movement throughout your body. Each spinal nerve has two roots.
Additionally, the ventral (front) root carries motor impulses from the dorsal root sends sensory impulses to the brain. In this regard, the ventral and dorsal roots fuse to form a spinal nerve. This spinal nerve travels down the spinal canal, alongside the cord, until it reaches the intervertebral foramen.
Once the nerve passes through the intervertebral foramen, it branches off. As you may have guessed, each branch has both motor and sensory fibers. This intricate series of interconnected nerves to the spine only adds to the importance of your spinal column. Having an injury in your back can be detrimental. It can affect your ability to walk or other motor functions. Therefore, our practice revolves around the healing of the back to relieve pain and allow comfortability again. The network your spine is attached to is responsible for many tasks throughout your body. Your spine is vital for everyday life.
Issues We Can Solve
Sciatica is the largest nerve in the human body. This nerve is responsible for using your leg muscles and sensations on the legs. Damage to these nerves can become debilitating if left untreated. Each nerve is connected to a different location and regards a particular informational pathway. With sciatic nerves, the spinal cord can communicate with your lower half. When a nerve functions, is uses the discharge of electric impulses. These impulses contain information about a situation the area has experienced. As you may know, the message sends through the spinal cord. Next, it travels up to the brain where information deciphers.
Then, a new message transmits from the brain that contains a solution or action. Because of its connection to the legs, if you damage them, you could be unable to walk correctly. The most common way to ruin a nerve is through spinal compression. Wear and form presses harder on the nerves over time. One day, the resulting stress wears on the nerve roots. It can cause a shooting pain up the leg. This case can be severe if left untreated. Moreover, pain experienced by Sciatica varies on the person.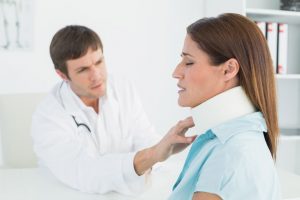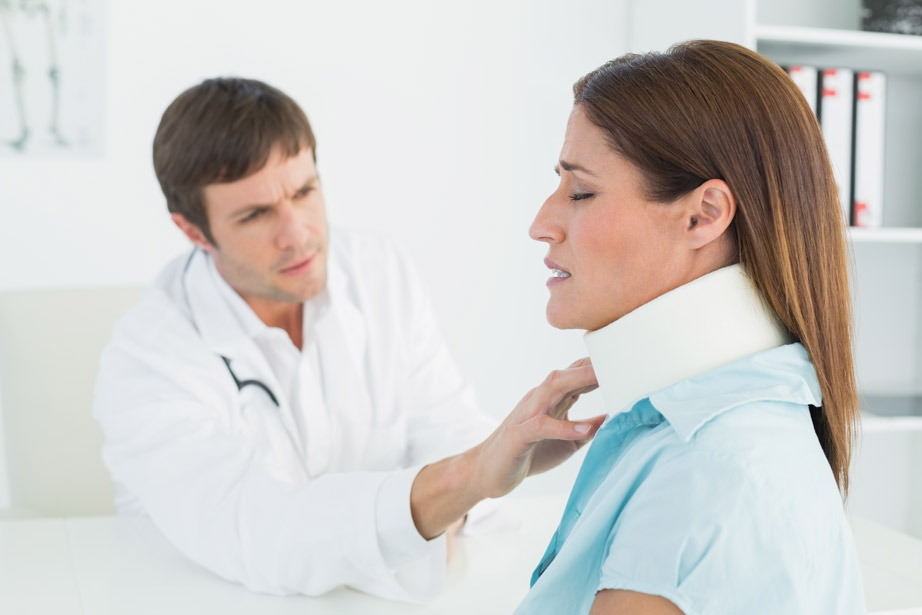 How A Doctor Can Help
Your Spring TX Aetna chiropractor can use techniques to relieve pain and increase healing with the region. Depending on the severity, you could be bedridden for months or pain-free in a matter of weeks. You may even encounter a case where you don't need medical attention. Thus, that's when chiropractors come in. Spinal decompression can reduce the pressure your spine causes and release the strain on the nerves. A chiropractor's technique, mixed with some degree of physical therapy, alleviate the issue in a short period. If Sciatica is a condition you're experiencing, you can see us. Our Spring TX Aetna chiropractor can assist you.
Call Us Anytime for Your Spine
If you're having back trouble, don't hesitate to call our chiropractor at (281) 443-1287. Plus, we're available Monday through Thursday for your conditions. We care about the state of your physical health here at North Houston Spine & Sports Medicine. If you need assistance, you can find us at 5643 Treaschwig Road, Spring, TX 77373.
Moreover, we have a team dedicated to your needs. We'll work with you through any issue you may experience. Also, we treat sports injuries. As a certified practice, we'll take our time to relieve you of your pain. If you're interested, call our Spring TX Aetna chiropractor now.
Spring TX Fun Facts
The city is home to a 55-acre creekside outdoor recreational area called Collins Park.
Old Town Spring downtown holds over 150 restaurants, galleries, and attractions.
Spring is home to Mercer Botanic Gardens.
For more fun facts, click here!