Are you on the lookout for a Spring Texas chiropractic wellness center? Well, you're in luck, we are in your area. North Houston Spine & Sports Medicine is the premier location to get your back and body checked out. It's always a good idea to take care of your body. Wellness is a virtue, and we want to encourage everyone to enhance their self-care routine. Plus, we are fully capable of doing whatever may need to be done. We have all of the best equipment to get your musculoskeletal system working in peak condition. Don't try and go another day with a sore back or a crick in your neck. It isn't worth the trouble! Our chiropractors are able to do wonders for their clients and make it a regular thing, too. Their ability to find out exactly what is wrong with you after a little examination is astonishing. They have immense experience in dealing with your spine so you won't have to worry. If there is an issue they can fix, you can rest assured that they will find it, and fix it.
We Offer More Than The Usual Chiropractic Clinic
Our practice is actually very unique in that we offer multiple services from different fields. The broad spectrum treatment of musculoskeletal systems has shown to be very effective. We are able to provide different methods for each specific step of healing. Whether you're undergoing immediate chronic pain or healing from an injury. We have normal chiropractic treatments that can help however we offer a few extra benefits that will make a great change!
Digital X-Rays
Usually, you won't get this sort of feature at a regular chiropractor clinic. Most of the time you will have to come with your X-Rays already in hand. For us, it's different though. Instead of having to leave to a separate facility to get your readings, we can provide you this service in house. It can be a huge benefit for patients who are dealing with a trauma that require x-rays before they can be treated.
Acupuncture
This refers to the old practice in China that works by stimulating energy and musculoskeletal mechanisms for the treatment and alleviation of injuries. Usually, it is done by using the small metal needles on the patient's skin.
Physio Therapy
This is essentially physical therapy because we have a history of physical therapy for our head chiropractor as well. The range of movement and flexibility of the body is enhanced or naturalized. It is part of this service to strengthen the musculoskeletal system by active movement and rehabilitation with low resistance.
When Should You Come And See A Chiropractor?
There are plenty of times to come and see us. North Houston Spine & Sports Medicine wants to ensure you that there is rarely a bad time to check up on your posture. We can offer you a regiment of sessions that simply focus on maintaining all of the different steps to stay healthy. This can regard diet and exercise, physical therapy routines, post-surgical rehabilitation and all of the usual treatments to keep your back aligned.
You don't need to have a serious injury, be an athlete, or have wear from old age. Chiropractic care is something everyone can be a part of. We want to help build your musculoskeletal system to be the best it can be. Therefore if you are a healthy adult or even a young child, you could benefit from coming in and having a session. We offer free consultations too so we'll be able to tell you exactly how much help we can provide.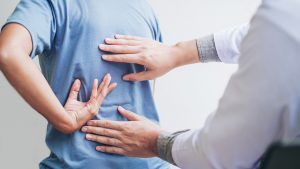 Our Practice
This chiropractic clinic was founded in 1999, however, we moved to the Spring area in 2005 and have been serving clients there since then. When our patients come back to us with the most glowing reviews, we can't help but feel grateful. It is quite a wonderful feeling to know that you have helped someone feel less pain.
It's sadly common that there are many people suffering from chronic pain. Yet, we aren't giving up in helping them. Many find it hard to imagine that there is help so readily available, but when they come to us and see that their pain is reduced, they end up coming again and again to get our treatments. We believe that this is purely a result of the attention to detail we take in our craft. Aside from the deep compassion we feel, our equipment is state-of-the-art and therefore enables us to use some of the most revolutionary chiropractic techniques.
People will be taken care of them under the leadership of Theresa and Dr. Timothy Runnels. They are the company's owners. Dr. Runnels is a skilled acupuncturist, too, so that can be a high mark for people who prefer holistic medicine. Together with a combined experience of over 20 years, we're confident we can provide the highest quality chiropractic care in the Greater Houston and Spring area. Being able to provide the service that could relieve your pain is a pillar of our philosophy and a cornerstone of our business.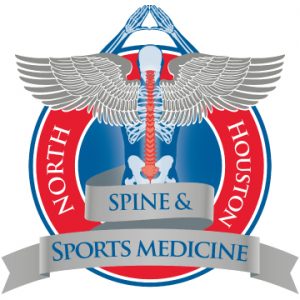 Contact Us Today!
North Houston Spine & Medicine ensures that you will get the best possible service. We have the most sophisticated equipment and a huge diversity of treatments. Our goal is to be able to take care of your needs in the most holistic and yet modernized way possible. This is why we have excelled in our field as well. Its a dedication to the clients mixed with a desire to stay ahead of the times. Our head chiropractor has maintained this through his career and we don't intend on changing our ways anytime soon. The main priority is taking care of the client's health so we will always be trying to improve. If you want to visit our location it's at 5643 Treaschwig Road in Spring, TX 77373. Otherwise, you can check out our website or give us a call at (281) 443-1287. We look forward to seeing you soon!
FUN FACTS ABOUT SPRING TEXAS
The city of Spring was #5 on CNN Money Magazine's most affordable places to live
Spring Texas is located in two counties – Harris County and Montgomery County
No zoning laws – this increases the importance of subdivision deed restrictions
Majority of Spring Texas subdivisions have their own community pools, parks, and playgrounds. Engineers design them to be able to accommodate a large influx of families.
Old Town Spring consistently voted one of the top attractions in Texas
To learn more about Spring Texas, click here!