Are you on the lookout for a Spring Texas chiropractic center? We are happy to accept new clients and help them with whatever ailments are troubling them. Our focus is on providing a clinic that is reliable for high quality and exceptional service. The dedication of our team is second to none and the treatments we offer are wide-ranging and state-of-the-art. Through our careful methods and techniques, we can aid you with any pains or injuries you've sustained whether they are recent or long term. North Houston Spine & Sports Medicine is the best chiropractic center in Spring Texas because of our dedication to excellent results. Our patients often leave feeling refreshed and able-bodied. They are ready to take on the world!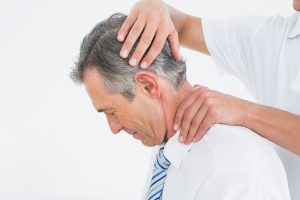 A Healthy Body Leads To A Healthy Mind
It's not difficult to say that when you feel ill you don't think as clearly. The same can go for an injury, if you aren't treated properly it can affect how you think. Eventually, you can start to account for it and thus do your activities differently. Things like this can lead to even more issues than the original problem. The source must be taken care of first, otherwise, you risk impairment that was otherwise not probable. Overall, a healthy body will leave you with less stress and paranoia about your body and the process of age. It's a long and arduous journey and you deserve to travel it with as little strain or anxiety as possible. A good chiropractor can go a long way to aiding you in this.
Through effective treatments of the spine and the rest of the body, you can instill excellent posture and release strain on other areas. These effects can flood out from the body and into the mind. It can lead to positive benefits like more confidence and self-esteem. Generally, it will provide great relief in the fact that you can perform your best again. Sometimes the pain or issue can be so distracting or debilitating that you can't work your hardest and that can be a real problem. A chiropractor can offer a lot of treatments to help you with this.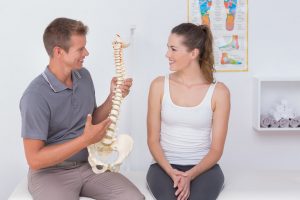 What Kind Of Services Do You Offer?
We've listed out a couple of the most popular services that we offer just to give you a good idea of what we can provide. These are most effective in treating a lot of the conditions that we cover. For services like a spinal adjustment, you'll be able to get one every single visit regardless, it's our treat to you! Check out the rest of our services below:
Spinal Decompression 
We can offer our patients the ability to fix these in the event of damaged spinal joints, muscles or nerves such as sciatica. This involves stretching and re-aligning your back muscles. Pressure will be released on the vertebrae and the flux of nutrients through the body will be increased and pain or inflammation reduction will be reduced.
Spinal Adjustments 
For this treatment, the chiropractor applies to strength and pressure to your joints. By moving them beyond the usual range of movement, you can increase total flexibleness and alignment of your backbone.
Post Surgical Rehabilitation 
This applies to any therapy that patients who have just completed the procedure should follow. The back, but also the shoulders, arms, and legs can be applied. We can retrain your body to the strength and coordination it originally provides.
Exercise & Diet Plans 
It is clever to know what kind of nutrients you use to undergo physical therapy or any kind of long-term relationship with your chiropractor. There can also be some activities on the way to restoration. This service we offer can develop great plans beyond the practice. Our chiropractor can choose all the best foods and exercises for your situation.
Electric Muscle Stimulation 
There are a variety of applications in relation to muscles for this service. You can treat pain, soreness, muscle spasms, muscle atrophy, even bone fracture healing, and skin incidents. You can give this treatment with little to no risk and it is often used in sports like track & field to keep the athlete in peak condition.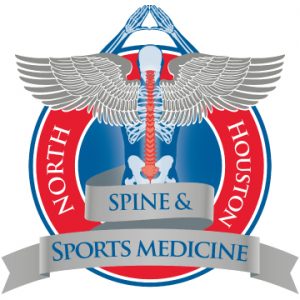 About Us
North Houston Spine & Sports Medicine was founded by Dr. Timothy Runnels and his wife Theresa. They created it out of a passion to help mitigate The enormous demands for body health. Our customers come from all over Houston and Spring City. Since we use authentic techniques, our services are loved. All our devices are state-of-the-art and we can adjust them to host an assortment of other treatments. Our company has been active since 1999, but since 2005 we have served the community of Spring. As a result, our customers have often found us in their lives as a pleasure. As one of the best chiropractic clinics in Spring Texas, we hope that this treatment will be extended to all new clients who still look for their clinic.
Contact Our Clinic Today!
When you are ready to start your chiropractic, get in touch with our office. We can not wait to hear from you! We can not wait to hear from you! Contact us (281) 443-1287. You can also visit our website and complete our contact form. Our chiropractic care will certainly help alleviate and rehabilitate the ailments of your injuries. Include your pain source in this post and how your life will be affected. We offer our new patient forms ready to download online if you want to become a new patient. In this way, you can solve your pain as soon as you can. We hope to hear from you very soon!
FUN FACTS ABOUT SPRING TEXAS
The city of Spring was #5 on CNN Money Magazine's most affordable places to live
Spring Texas is located in two counties – Harris County and Montgomery County
No zoning laws –  this increases the importance of subdivision deed restrictions
Majority of Spring Texas subdivisions have their own community pools, parks, and playgrounds. Engineers design them to be able to accommodate a large influx of families.
Old Town Spring consistently voted one of the top attractions in Texas
To learn more about Spring Texas, click here!