Are you searching, " The Woodlands TX does Aetna cover chiropractic visits?" Well, North Houston Spine and Sports Medicine has the answer and treatment options for you. Our chiropractic clinic accepts Aetna insurance and offers a wide range of treatments for your spine-related pain. Dr. Runnels and his team of nurses highly recommend patients see a chiropractor if they are experiencing chronic back pain.
Aetna will cover your chiropractic visits if it fits all of the following criteria: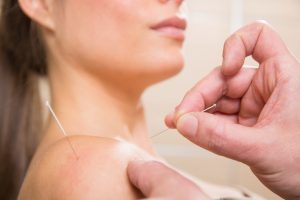 You have a neuromusculoskeletal disorder
There is a medical necessity for treatment, and it is clearly documented
There is improvement documented within two weeks of care
Overall, your Aetna care will determine if it will cover chiropractic care. If your plan does, then the above criteria must be met. Documentation should be provided within the two weeks then the care is not medically necessary. The treatment can be modified to extend this time. For a modification, documentation must be submitted within 30 days. There are a number of experimental and investigational techniques Aetna considers which you can view on their site.
Patients who have suffered from an automotive accident or a sports injury should get in touch with North Houston Spine and Sports Medicine. We specialize in these types of injuries, so you will get the best care possible. The chiropractor at the clinic, Dr. Runnels, is skilled in these areas of injuries. He and his team will work closely with you to start feeling comfortable.
Automotive Accidents
Auto accidents can range from minor to severe. Once you enter an accident, you can sustain any number of injuries. North Houston Spine and Sports Medicine is capable of caring for those who have suffered a spine, neck, shoulder, or extremity injury. The spine is one of the most vulnerable parts of your body in an accident. Therefore, an injury can lead to immense pain in your neck, back, shoulders, and more.
Most importantly, back pain can lead to issues in other parts of your body. The spine supports the entire skeletal structure, so if there is a minor issue with it, there can be consequences all over the body. Firstly, pain can appear in the neck or shoulders. The neck houses the base of your spine, which can lead to the neck and shoulders. That pain can then radiate out into your arms and legs.
Of course, a type of back injury is a herniated disc. This is when the disc inside of the vertebra is pushed outside into the spinal canal. This condition is also known as a ruptured, bulged, or slipped disc. Treatment can include spinal decompression or surgery. Spinal decompression is when the chiropractor stretches your spine to reduce the pressure. The most likely cause of your herniated disc is a large amount of pressure within the canal.
North Houston Spine and Sports Medicine will work with you to reduce the pain you are experiencing. Spinal decompression is often performed for many weeks. Alongside the treatment, strength exercises, and medication are prescribed. Dr. Runnels and his team can get you feeling better in just a few weeks.
Cold Laser Therapy
Another type of treatment we offer at North Houston Spine and Medicine is called cold laser therapy. This treatment is a new advancement in the field and doesn't have a lot of data to back it up. However, North Houston Spine and Sports Medicine has seen the results. A low-temperature laser will go over the injured area. Light from the laser will pass through the skin and reach the muscle. Once contact is made, the light will activate the intracellular metabolism in your body.
This process acts as a pain reliever. The process should stop inflammation and improve your healing time. Injuries such as the following can be treated:
Ligament sprains
Muscle sprains
Neck pain
Lower back pain
knee pain
Muscle spasm pain
Physiotherapy and Rehab
Another treatment option we offer at North Houston Spine and Sports Medicine is physiotherapy. This form of therapy encourages patients to use their own bodies toward the road to recovery. Patients can improve their muscle flexibility to overcome the injuries they have sustained. Physiotherapy may treat diseases, injuries, and deformities.
Methods of physiotherapy include heath treatments, exercise, and massages. Physiotherapy aims to remove medications from the treatment process altogether. This form of treatment is different from typical chiropractic care because it cannot identify the real issues with your body. They can inform you of potential limitations. A chiropractor can inform you of the issue using an x-ray or MRI.
North Houston Spine and Sports Medicine offers three different types of physiotherapy: ultrasound, electrical muscle stimulation, and interferential electro-therapy. Ultrasounds are typically used to see the fetuses inside pregnant women, but we do not use it for a reason. Instead, we take advantage of the ultrasonic vibrations an ultrasound uses. These vibrations can stimulate the body's natural healing process.
Electrical muscle stimulation may sound scary at first, but it is very safe. The treatment uses small electrical currents to reduce swelling and target trigger points. Trigger points are points in your muscle fibers that can carry tension and stress. The electrical currents will target trigger points, so they release tension. Electrical muscle stimulation may treat muscle spasms, unlike other treatment options.
Interferential electro-therapy uses a low-simulated frequency to target the injured area. It can be used to heal spasms, strains, and injuries to soft tissue. This procedure and the former are comfortable and safe.
The Woodlands TX Does Aetna Cover Chiropractic Visits
North Houston Spine and Sports Medicine is a chiropractic clinic. Dr. Runnels and his team of nurses will welcome you with friendly and professional greetings. There is no reason for you to suffer from your chronic back pain. Get in touch with the clinic by calling (281) 443-1287. Patients should also visit our treatment options page. The page is full of additional information for patients. If you have back pain, then get in touch with the team today. You can finally stop searching, "The Woodlands TX does Aetna cover chiropractic visits" and start calling.
Fun Facts about The Woodlands
The first high school in The Woodlands opened in 1976!
The Woodlands has almost 150 parks in the area!
Go see a concert at Cynthia Woods Mitchell Pavilion!