On the lookout for a Spring Texas family chiropractic? Finding one that can take care of your needs and keeping your family in mind is a formidable combination. A lot of clinics are out of touch with the family dynamic and won't serve children. This makes it very difficult to bring regular customers who have a family. Here at North Houston Spine, all of your needs and concerns are our top priority.
Chiropractic treatment is more than just popping your back. It can do a multitude of wonders for your overall health. From being able to live without pain to walking upright and with perfect posture. It's not just for adults, and we don't want to discourage you from bringing your family. If you are unable to bring your children or have them get an insight into the process, they'll be missing out on a fantastic opportunity to get the best out of their bodies at an early age. This is important because it can reduce the chance of injury or ailment later on in life.
A Little History About Chiropractic Care
While there have been individual studies and techniques passed on for thousands of years, chir0practic has only been considered a professional practice since 1895. Of course, there were instances of spinal manipulation as far back as the ancient Greeks. It was
mentioned in writings dating as far back as the Chinese dynasties or as recent as the European colonial era. However, the first documented case occurred when Daniel David Palmer performed an adjustment on a deaf janitor. Prior to this case, Palmer had been fascinated by the lore of spinal manipulation and was even known for using exotic treatments of his own.
Before this, he was most noted for his use of magnets in his medical treatments. When it comes to the janitor, however, the situation was a bit different. It appeared that after the janitor had been exerting himself, he felt a shift in his back that almost immediately resulted in going completely deaf. It happened 17 years before the two had met. Palmer learned through examination that it was a displaced vertebra that had occurred in his back.
He theorized that if he could replace the vertebra, then it might return his hearing. Sure enough, when he adjusted the janitor's spine, setting the bone back into its proper place, the janitor had jumped at the shock that he was hearing things again for the first time in nearly two decades.
Our Practice Versus Others
North Houston Spine & Sports Medicine has spent over 20 years in the chiropractic field. Theresa and Dr. Timothy Runnels have excelled in their practice, providing excellent service to the Spring area. There are several different aspects of their work that set them apart from other clinics. First of all, having a background in acupuncture and physical training has allowed Dr. Runnels with the insight necessary to create a fully furnished clinic that can meet all of the needs of our clients.
We offer a state of the art rehabilitation center and unique treatments that aren't offered anywhere else. He not only heals clients from their immediate pains but works with them extensively to return to full health. His work is thorough, but it doesn't stop there; in fact, our clinic will also provide each client with a complete spinal adjustment on every meeting. That's a rare offer that most of the other local chiropractic clinics don't offer.
Additionally, there is the bonus of having an x-ray in house. This way, clients aren't burdened with going somewhere else that is more expensive to begin working with a chiropractor. It can be tedious and time-consuming — neither of which we want to be associated with!
Spinal Decompression
If you find that you are suffering from lower back pain or have contracted sciatica, we can help! These are some of the most debilitating injuries because the spine is one of the most used parts of the body. Almost every movement will require some degree of work from the back. Therefore, many people experiencing these issues also undergo immense pain and lack of mobility as a result. All of these issues can dissipate and even disappear with spinal decompression.
This type of treatment refers to the stretching of your spine. Often, these issues, like sciatica, are the result of damage from too much pressure on the nerves. The weight of the spine, your posture, and the integrity of the nerves can all contribute to a weakened lower back. Decompressing the back, however, can realign your muscles, your vertebra, and stretch out the sciatic nerve. Before this, the pressure was at a point of disabling the client. This sort of treatment is one of our more popular options, and we use it for countless patients regularly.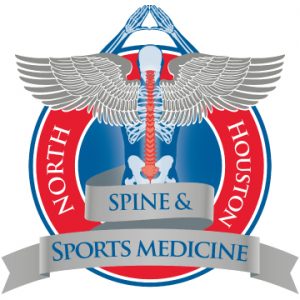 Contact Us
Make sure to come to see us if you are feeling pain. Our experts can determine what is wrong and develop a plan of action to solve the issue. We don't rely on medication or patch-up treatments that only reduce the pain temporarily. Our methods can provide immediate solutions. If it isn't immediate, only a few weeks of work can see incredible results that are here to stay. Please come and explore our options; we offer services for all ages!
This makes it one of the most family-friendly chiropractic clinics in the greater Houston and Spring area. Let us help prepare your children for the future by building their posture and instilling significant preventative measures at an early age. If you are searching for Spring Texas Family Chiropractic, give us a call at (281) 443-1287, or visit North Houston Spine.
Spring, TX Fun Facts
Jim Parsons (actor): is from Klein Oak High School in 1991. In 2010, Jim won an Emmy for best actor in a comedy series for his role as Sheldon on "Big Bang Theory."
Matt Bomer (actor): born in Spring, Texas, from Klein High School. Matt's latest role is the starring role as a con artist fighting crime in "White Collar," a show on the USA Network.
Laura Wilkinson (Olympic Medalist): From Spring, Texas, and Klein High School. Laura has won several platform diving medals at the Olympics, World Cup, and Goodwill Games.
For more information about Spring, click here!