Are you looking for a Spring Texas family chiropractic center? A lot of chiropractic clinics offer services to adults only. This is due to the upswing in popularity but in truth, it is limiting for many younger people who may need the care. They could be forced into physical therapy that is more of a stretch rather than a proper adjustment. In addition, it simply may not provide enough well-rounded care that is accessible to a family. These options make it difficult to find locations that offer aid to people of all ages. When we think of family, we think of your child too and that's what makes us different. North Houston Spine & Sports Medicine is your best choice for a family chiropractic center. We will ensure that your child is treated with as great of care as you are. That's just the natural way our business works!

Therapy for Children
It may take your child or adolescent to take chiropractic care for many reasons. Kids are usually a little wild. We did all kinds of injuries during these early stages of our lives. Now, it's fun for our children at the moment, and when they're uncomfortable, they can't be fun. So, what situations might call for a Chiropractor to visit your child?
Sports Injuries
Is your child or teenager engaged in sports? If so, this is probably not the first time they've sustained an injury. Kids who like sports are typically in high-contact environments. These environments can lead to broken bones and sprained ligaments and joints.
Let's say your teen plays football on the team of their school. Perhaps they broke a bone a few months ago during play, but even after surgery they still complain about walking on it or any pain that arises from heavy use. As a parent, you'll wonder how this can be relieved? Maybe you've got to see a chiropractor who can help you get your feet back.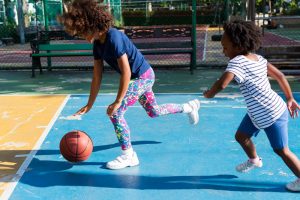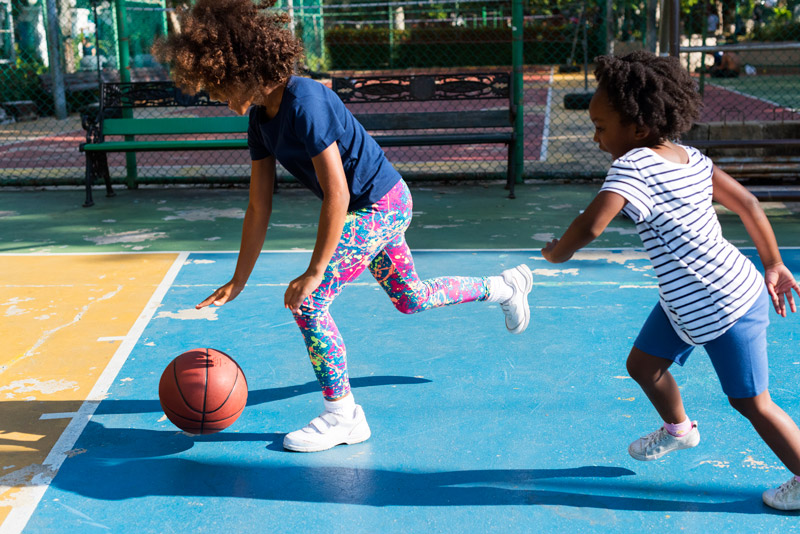 Sprains are very frequent nuisance, as well. If your knee twists in the wrong direction, you might be facing stress around you for a while. We can help you and your children rearrange their body and relax their muscles to prevent further injury from an activity.
Scoliosis
This subject is discussed in depth on another website, but we would like to discuss here, as scoliosis usually develops before or after puberty. This means your teenager will suffer a lot more than you are. In pre-puberty growth-spurt young girls, scoliosis is most common. Currently, no definitive cause of scoliosis exists.
The only thing that is needed is if the spine curves in a direction and the rest of the body suffers. It may be associated with other handicaps or traumatic injuries but it can also occur without a clear cause.
A chiropractor can prevent their disorder from getting worse as they age if your child is found to have scoliosis. In the worst cases, it can make someone unable to walk and asymmetric throughout their bodies. Before their lives are fully started, you do not want them to suffer.
Growth Spurts
Every child undergoes painful growth stimuli. It may be foreign to you as an adult, but that can be quite painful. This growth hurts because of the expansion at high speed of their skeletal and muscular structure. This is exactly what a chiropractor can be most effective. Their bodies have to be therapied carefully to help them to adapt to their changes. This is another reason why we are in a family center. We know that chiropractic therapy can help you deal with your aging discomfort, and it can also help your children.
Adults Have Access Too!
We don't just want to serve the children, we want to ensure spinal care for the parents is also accessible! There are various aspects of our work which distinguish us from other clinics. Firstly, it was wonderful to have a doctor with great experience in acupuncture and physical training. Dr. Timothy Runnels is our chiropractor leader and has many years of experience with all of the insights necessary to offer Spring Texas a fully furnished clinic that can meet all of the needs of our clients.
We offer a state-of-the-art rehabilitation center and special treatments which are not available elsewhere. He heals customers not only from their immediate pain but also works extensively with them to return to their complete health. He has extensive care, in fact, our clinic will also give a full adjustment for every meeting for each client.
There is also the extra bonus of an x-ray in the house. In this way, customers don't have to go to another location which is more expensive to only start working with the chiropractor. It can be long – term and tedious – we wouldn't like to be associated with either!
About Us 
North Houston Spine & Sports Medicine has been located in Houston since 1999, but we just recently moved to the Spring area in 2005. For over 20 years, we have provided customers with the highest levels of chiropractic care. Our lead chiropractors and founders Theresa and Dr. Timothy Runnels have an outstanding pedigree. Dr. Runnels has gone from starting as a personal trainer to studying acupuncture and now to growing his business. All of our work is backed by a long-standing background in consideration and authenticity. From the first day on, you will be truly cared for at our clinic.
Contact Our Clinic Today!
We can offer direct solutions to our methods. Only a few weeks of work can see incredible results. Even less if your injury is not as severe. We provide services for all ages, please come and explore our options! The Houston and Spring Center is one of the most family-friendly chiropractic clinics. We want to be your family chiropractic center in Spring Texas. Let us help you and your children to prepare themselves for the future by strengthening their poses and instilling early prevention measures. If you have an interest in this or want to make an appointment for yourself, you can call us at (281) 443-1287, visit our website, or simply come and see us at 5643 Treaschwig Road in Spring, TX 77373. We look forward to hearing from you soon!
FUN FACTS ABOUT SPRING TEXAS
Jim Parsons (actor): is from Klein Oak High School in 1991. In 2010, Jim won an Emmy for best actor in a comedy series for his role of Sheldon on "Big Bang Theory".
Matt Bomer (actor): born in Spring Texas from Klein High School. Matt's latest role is the starring role as a con artist fighting crime in "White Collar" a show on the USA Network.
Laura Wilkinson (Olympic Medalist): From Spring Texas and Klein High School. Laura has won several platform diving medals at the Olympics, World Cup, and Goodwill Games.
For more information about Spring, click here!