Are you searching for a Spring Texas Sports Chiropractor because you've experienced a recent injury from sports?  Perhaps you suffer from some sort of long term issue caused by a sport in your past and that problem has resurfaced. Often times sports can be fun, but they can also be dangerous sometimes. Being able to be prepared when injuries occur, and aware of the preventative measures before the fact is what will help protect you from the worst. Of course, if you are injured, there are always measures we can take to get you back to your best form. North Houston Spine & Sports Medicine offers many treatments in chiropractic care and acupuncture that can aid your healing. We've been working with athletes from the start to keep them fit and ready for the next challenge. Let us work with you too!
Rehabilitation Is Our Specialty
When an injury occurs in sports it can be one of two, moderate or severe. There are issues that cause certain amounts of pain which are manageable by medication until it heals. These are treatable with physical therapy and perhaps a brace in its most extreme case. Yet when the injury turns from moderate to severe, it can usually require serious aid. Either in the form of surgery or intense rehabilitation that would require weeks of service and attentiveness.
Moderate injuries can regard ankle or wrist sprains, contusions or muscle strains. Other types would consist of Osgood Schlatter disease or shin splints. These can be very painful over time if not treated but they are usually moderate over time. More severe injuries can cover pulled muscles, broken bones, tears in tendons or ligaments and more severe contusions or head traumas that are musculoskeletal based. These may require surgery but after that sort of operation, there is intense rehabilitation required for each of these cases.
One should come and see a chiropractor immediately if they are experiencing one of these issues whether moderate or severe. North Houston Spine & Sports Medicine can offer a large degree of aid to either of these fields. Our treatments and physical therapy sessions can be applicable for post-surgery or simple rehabilitation.
Services That Can Work For You!
Below are some options for services that we believe can help the common athlete. They range from treatments for moderate all the way to severe injuries. We want to ensure you that we have the aid you're looking for whatever the case!
Physio Therapy 
This is essentially physical therapy and concerns the body's range of movement and flexibility. It is part of this service to strengthen the musculoskeletal system through active movement and low resistance rehabilitation.
For this treatment, the chiropractor will apply strength and pressure to your joints. By moving them past their usual range of motion, they can increase your spine's overall flexibility and alignment. This is one of the most common practices available in chiropractic.
This concerns any kind of therapy to be followed by patients who have just completed the surgery. It can be applied to the back as well as to the shoulders, arms, and legs. We can work back to the original strength and coordination to retrain your body.
Electric Muscle Stimulation 
For this service, there are a wide variety of uses that consider the muscles. This treatment can be given to relieve pain, soreness, muscle spasms, muscle atrophy, and even bone fracture or skin incision healing.
Exercise & Diet Plans 
It is clever to know what kind of nutrients you put in your body when you are undergoing physical therapy or any kind of long-term relationship with your chiropractor. On the road to recovery, some activities can also help you. This service we offer is capable of articulating great plans outside the practice. Our chiropractor can select all the best ones that will help athletes reach their goals in a healthy and energized manner.
Preventative Measures Help Too
The injured athlete is not our only client in the world of sports. This is because of the great benefits that good posture and flexibility can have on performance. It can provide both high degrees of mobility and strength as well as increased amounts of confidence and self-esteem which is equally as important. The necessity for athletes to have these attributes in spades is not only for the sake of success but also to protect from injury. It was once said that hesitance is the death of you, and in many cases, it can be. Not following through with the play, action or movement can cause strain or even injury in high-pressure situations. One needs to have faith in their body's capabilities.
This can only be attained through proper posture, a healthy spine, and a flexible body. This way you will have full access to your range of mobility and proper coordination for strength without over-compensating. Activities that regard these measures, such as stretching and aligning the body or getting adjustments that can relieve tension can be acquired from your chiropractor. North Houston Spine & Sports Medication can offer all of these. We have state of the art equipment ready to help inspire your best performance.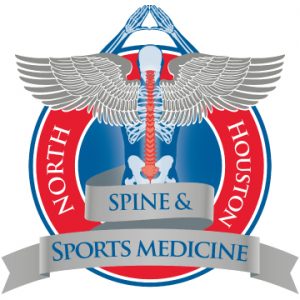 About Us
We have been in the chiropractic field since 1999 and have supported the Spring area since 2005. Our work is a blend of passion and devotion to a great cause. Healing our clients and helping them perform their best. North Houston Spine & Sports Medicine's Dr. Runnels is both a certified acupuncturist and a chiropractor. He has also gained experience as a physical trainer and this is applied in our practice. Dr. Runnels understands every trigger point in your body intimately because he has spent years of his life training to learn where they are.
Our work is available for adults and children as well, all are welcome. We even have discounts for veterans and senior citizens, as well as those under the age of 18 or those who intend to self-pay. Our work is second to none when it comes to your pain relief needs. Let us help you with your sports injuries, we have an incredible team that starts with the best, Dr. Runnels will have you feeling as good as new! Come in to visit at our location on 5643 Treaschwig Road in Spring, TX 77373. Otherwise, please feel free to give us a call at (281) 443-1287 or simply visit our website. We're looking forward to hearing from you soon!
About Spring Texas
This city name was originally "Camp Spring" from the old settlers.
Harris County and Montgomery County make up Spring together.
As of last year, about 61 thousand people live there.
To find out more about Spring, visit their county website here.