Are you an athlete and in need of a Spring Texas sports chiropractor near me? Well, fortunately, we are in your area. Our background in physical therapy will also be able to help. The work we offer is full of diverse blends of practices and remedies that can help you perform your best. North Houston Spine & Sports Medicine prides itself in the number of treatments we can provide our clients. From basic chiropractics to revolutionary practices. We can even offer acupuncture for you if you're curious to try it. Each of these practices is effective at restoring functionality and relieving pain which you may be feeling. As an athlete, your body undergoes immense stress and resistance. That's why we want to encourage those engaged in sports to always come and get an examination from their chiropractor. It's a precaution we recommend to keep you strong and prevent injuries from happening. Let's get you back in the game and keep your performance at an all-time high.

What Type Of Sports Injuries Do We Cover?
We want to highlight some of the injuries that our chiropractic care can handle. While not all injuries are within our realm of aid, we want to make you aware of what is. This way if you find yourself injured but don't think it's worth an emergency room visit, you can give us a call and find out for sure.
Head Injuries
In the event that you are hit in the head in whatever sport, there are several cases which we can help in. For example, if you were injured in the neck and received nerve damage or vertebra damage. Furthermore, we can also aid in headaches or migraines that may have been caused by a hit or tackle.
Arm and Leg Injuries
If you received an injury to your arms or legs that specifically deals with your muscles, your joints or your tendons, we can work with you. We'll be able to aid in strains, pulls, tears and also any issues in terms of flexibility and overcompensation.
Muscle or Nerve Damage
Of course, muscles and nerves are all over the body, but we want to reiterate that we are very proficient in dealing with these conditions. Nerve damage is one of the primary reasons that chiropractic was developed. If you received a pinched nerve that is causing you pain or other adverse side effects, we can help!
What Services Can Help With Those Injuries?
Spinal Adjustment
This treatment regards the manipulation of the muscles and joints in your back. Through the use of force and pressure, a chiropractor can reduce the pain, swelling, and tension in affected areas. This can help with any of the neck or spine injuries.
Spinal Decompression
In the event that you were dealing with nerve damage or muscle strains, a few sessions for spinal decompression can do wonders. In most cases, the problems with nerves are due to an increase in pressure that causes the bones to infringe on the nerves. For instance, sciatica is the result of pressure on the sciatic nerve that causes immense pain. A decompression treatment can totally reverse these symptoms and release the pressure on the nerve.
Post Surgery Rehabilitation & Physical Therapy
Of course, if the conditions were more or less serious than we had mentioned earlier you could only need rehabilitation. This would refer to people who need to work themselves back to full fitness. This is either because their injury is slight and requires micro adjustments, or they have just finished surgery and their body is weak. Rehabilitation and physical therapy from us will ensure that it is done in line with your musculoskeletal system. This way you can heal in the most effective way without growing into complications from a poor recovery.
Our Practice
When our patients help, it is a wonderful feeling. They suffer from enormous pain or confusion over their illnesses many times. In illuminating them we find consolation. We have developed incredibly and offer much more than just an adjustment. In fact, our equipment is state-of-the-art and enables us to use some of the most revolutionary chiropractic techniques. The owners Theresa and Dr. Timothy Runnels can provide their clients with the best care that is exactly when they need it. Additionally, Dr. Runnels is a qualified acupuncturist, a point for those who prefer holistic practices. We have spent more than 20 years in the field and more than a decade in Spring, Texas alone. We're really passionate about helping people get back to their best fitness. A chiropractic modification can truly make a great impact on your health.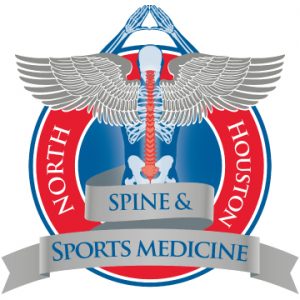 Contact Us Today!
North Houston Spine & Medicine wants to create a holistic practice that still stays as up to date as the modern world provides. Treatment of our quality was not truly available in a widespread manner it is today, even more so in the years before the 21st century. We are grateful to provide you with full access to these offers. Our chiropractic care can truly make a powerful impact on your life. We can help return you to full health and also encourage your best performance. If you're looking to come walk-in please feel free! This courtesy is our gift to the modern world, we are happy to provide immediate service when clients need it most. If you want to visit our location it's at 5643 Treaschwig Road in Spring, TX 77373. Otherwise, you can check out our website or give us a call at (281) 443-1287. We look forward to seeing you soon!
FUN FACTS ABOUT SPRING TEXAS
The city of Spring was #5 on CNN Money Magazine's most affordable places to live
Spring Texas is located in two counties – Harris County and Montgomery County
No zoning laws – this increases the importance of subdivision deed restrictions
Majority of Spring Texas subdivisions have their own community pools, parks, and playgrounds. Engineers design them to be able to accommodate a large influx of families.
Old Town Spring consistently voted one of the top attractions in Texas
To learn more about Spring Texas, click here!