If you're looking for a Spring Texas car accident chiropractor near me, search no further! Our chiropractic clinic is ready to help. We understand that when you get into a car accident you will need to get immediate attention. A lot of clinics don't really do much to show auto drivers that they are here to help. It can leave people who have sustained injuries in a very rough place. They might not have been hurt badly and know that a hospital stay would be more expensive than helpful. Yet, they may be hurt enough to where it can keep them bedridden. Sometimes a minor injury can keep them off their feet for weeks. North Houston Spine & Sports Medicine wants you to know we're here to help. Car accidents are no joke and they're known to cause serious injury. A good chiropractor can help rehabilitate you if you've been hurt, even if it's slight. Any sort of injury can lead to more problems so its best to stay on top of the situation. We can work with you!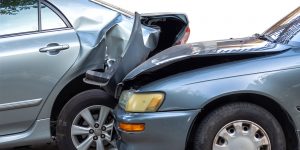 What Kind Of Car Accident Injuries Can You Treat?
Whiplash
In any sort of car crash, it is likely that you will experience at least some degree of whiplash when it occurs. This is due to the sheer force of a car and the momentum it carries. When a car is abruptly stopped, due to the law of inertia, the contents within the car will continue to go forward. This is why you have a seat belt so that you don't go flying out. However, the same safety precaution can also cause you a lot of issues. It can make your neck move in sharp and unnatural ways that can strain, sprain and even tear muscles, ligaments and tendons in your neck. It can even be worse than that depending on the severity of the crash.
Contusions
Contusions, better known as bruises, is also a side effect from a seat belt. The force that it needs to stop you from ejecting out of the car is also the same amount that can cause a pretty decent sized bruise. This can be a deep contusion, too. That means that it has bruised your bones or deep muscle tissue. This is not the only way contusions occur, but it is certainly a good example. It can be very painful and sore, which could reduce your mobility and restrict activity.
Muscles Strains & Pulls
Just as it was the case for the neck, there can be intense pulls and strains all throughout your body. It could affect your legs, arms, even torso. A strong force like a car crash could cause immense damage to your muscles, tendons, and ligaments. For instance, if you are hit and you are sitting in the back seat, the force that your body takes while you are trying to hold on can cause tears in your muscles. These are painful and can take a long time to heal if it's severe.
Broken Bones or Sprains
In the event that you broke a bone in the car accident, it is likely that an orthopedic surgeon is your best option. However, if the break or the sprain is not that severe then you will probably not need to go to the emergency room. Yet it could still be dangerous for you as the injury can exacerbate if there is no formal treatment.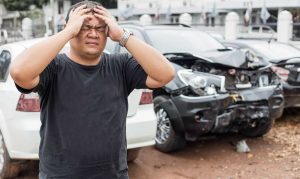 What Sort Of Services Can Treat These Injuries?
In regards to the injuries that we listed above, there are several treatments that we like to recommend which can help. Each of these options has the potential to provide excellent healing benefits, but some are more effective at treating certain types of conditions. If you have any questions or would like to know the full extent of our services, you can check out our website which is linked at the bottom of the page.
Spinal Decompression
In regards to a car accident, you may have experienced damage to the nerves, the bones or the muscles in your back. For these types of conditions, we can offer a spinal decompression which may relieve the pain. When we give this treatment, we stretch out the vertebra in your back to realign them. If there are bones out of place, or high pressure infringing on the nerves, spinal decompression can make huge differences. By using this process, we return your spine to its natural position. This releases the pressure on the nerves which can greatly reduce inflammation and increase the flow of nutrients through the body.
Spinal Adjustments
This is one of the most common treatments and was the original treatment that founded the field of chiropractic. For an adjustment, it can help treat contusions, whiplash, as well as the effects of strains or muscle pulls. The chiropractor will apply force and pressure to those specific areas of injury to improve flexibility and function of the region. It can stimulate natural healing mechanisms and also maintain your body's proper posture. This is an important factor so that you don't overcompensate for injuries.
Post Surgical Rehabilitation
While this applies to all of the injuries above, it is most effective for those injuries which require surgery. We will work directly with your doctor and the schedule set for healing that they provide. This way we can all work at the same time so as to bring you back to full health. If you ever got a broken bone and a cast on, you can recall how weak and skinny your arm was when the cast was taken off. Your range of motion did not reflect your normal abilities whatsoever. Our rehabilitation services can help reverse that, though. We can give you back your mobility and increase the muscle mass in that area. This way you can heal properly rather than simply fixing the main problem and neglecting recovery.
Contact Us Today!
North Houston Spine & Medicine is dedicated to staying with the times. We want to create a practice that blends the traditions of the past with the advancements of the future. Our main priority is to provide a holistic practice with courtesy and honor. We want to dignify our clients and empower them. Every human can benefit from spinal care so we want to keep building this incredible field. If you have been in a car accident recently, we urge you to come in and get a free consultation. At least let us give you a prognosis. It can make a great impact and increase your health even more than you might've first imagined! Our chiropractic care will do wonders in improving health. We can provide you with a treatment plan that works perfectly for you.
If you have an interest in us, feel free to walk-in! This practice is our gift to the modern world, we are happy to provide immediate service when clients need it most. If you want to visit our location it's at 5643 Treaschwig Road in Spring, TX 77373. Otherwise, you can check out our website or give us a call at (281) 443-1287. We look forward to seeing you soon!
FUN FACTS ABOUT SPRING TEXAS
The city of Spring was #5 on CNN Money Magazine's most affordable places to live
Spring Texas is located in two counties – Harris County and Montgomery County
No zoning laws – this increases the importance of subdivision deed restrictions
Majority of Spring Texas subdivisions have their own community pools, parks, and playgrounds. Engineers design them to be able to accommodate a large influx of families.
Old Town Spring consistently voted one of the top attractions in Texas
To learn more about Spring Texas, click here!