Are you in need of Spring Texas accident chiropractic care? Perhaps you have been in an accident recently and it has caused you some stress. This is not an issue, our clinic can help you out today. Every person needs a little session with the chiropractor to get their body in peak condition. However, if you've been in an accident lately, it's incredibly important to go and see a professional so that they can clear you. After a wreck, you could be susceptible to a lot of very adverse effects. We don't want to see you hurt even further after an accident, that's why we can give you a free consultation right away. At North Houston Spine & Sports Medicine, our only priority is making sure people are healthy and strong.
What Injuries Could I Sustain In A Car Wreck?
When it comes to a car crash, there could be many different issues that occur. If you are hurt its likely that you could get multiple injuries. From being cut by shattered glass, to the seat belt rubbing against your skin. People experience bruising and strain on their muscles and tendons. Whiplash is an incredibly dangerous result of a crash that can happen even if the accident is not that serious.
Of course, we aren't talking about the type of huge severe injuries that could occur. Things like gashes, broken bones or internal issues with the organs need to be directly taken care of by the physicians and surgeons at the hospital. However, if the injuries are not as severe, like the ones we mentioned earlier, we can help. Even after the surgery or emergency room visit, we can provide aid. For example, if you had a broken bone and got the surgery, we can work with you to rehabilitate your injury. This is where we come most in handy because often times a physical therapist won't be able to provide an extensive treatment. Additionally, our head chiropractor is certified for physical therapy, too. This way we can take a multi-field approach to heal you and work with you at each stage of the process.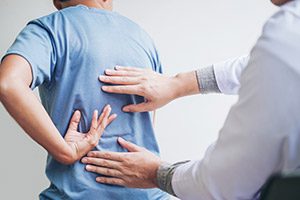 Services That Can Help!
For car accidents, there are a particular amount of treatments that usually are most effective, they range from long term sessions to immediate services. Each one can potentially help you regain mobility, relieve pain or simply work your body back to coordination. Sometimes if it was a severe accident, our clients come to us with very little motor skills and we must work with them step by step to bring them back to full health. Below is a list of some of the treatments that we offer!
Post Surgical Rehabilitation
As is the case for most severe accidents, you will most likely have to undergo surgery. This can leave you weak and in need of long recovery time. Sometimes, if you aren't actively healing during this time, you can lose a lot of the skills and abilities from that injury. This is why this sort of therapy must follow patients who have just finished the surgery. It can help them stay on course with their healing so they don't lose anything in the process. This will apply to the back, but also the shoulders, arms, and legs as well. We can work to retrain your body back to its original strength and coordination.
Physio Therapy
Our founder Dr. Timothy Runnels began his career as a physical trainer so we have an excellent background in this field. It essentially regards to increasing the range of motion and flexibility of the body. A chiropractor can strengthen your musculoskeletal system through active movement and low resistance rehabilitation is a part of this service.
Digital X-Rays
There are usually a lot of hoops to run through in order to get the X-Rays. You'd have to go to the hospital and gather them yourself. That means taking the X-ray and waiting through all of the bureaucracy of the hospital to get them in your hands. That's usually the routine that most chiropractor clients have to deal with. Not ours, though. We provide X-rays in our office.
About Us
We started this business over twenty years ago, at a time when a chiropractic clinic was only just starting to really gain popularity. In 1999, we founded our company and in 2005 moved to the Spring area. We have a superb practice, run by founders Theresa and Dr. Timothy Runnels who ensure that every client is treated with care and poise.
That's actually what makes our business stand out, aside from the technological advances, of course. Our excellent customer care is one of the details in which we are so prideful over. We ensure all our customers are treated as families. We are here to show you that we care, from offering a free consultation to offering a free reversal during each visit. It's not just a company, it's a whole ritual for us that can actually cure people. Our clinic is one of the most diverse, certified in acupuncture, physical treatment, and chiropractic.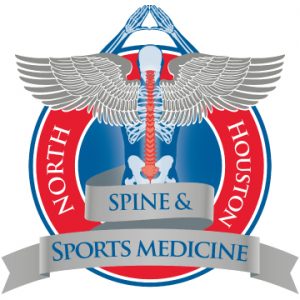 Contact Us Today!
North Houston Spine & Medicine chiropractic care can truly make a powerful impact on your life. We can help return you to full health and also encourage your best performance. If you're looking to come walk-in please feel free! This courtesy is our gift to the modern world, we are happy to provide immediate service when clients need it most. If you want to visit our location it's at 5643 Treaschwig Road in Spring, TX 77373. Otherwise, you can check out our website or give us a call at (281) 443-1287. We look forward to seeing you soon!
FUN FACTS ABOUT SPRING TEXAS
The city of Spring was #5 on CNN Money Magazine's most affordable places to live
Spring Texas is located in two counties – Harris County and Montgomery County
No zoning laws – this increases the importance of subdivision deed restrictions
Majority of Spring Texas subdivisions have their own community pools, parks, and playgrounds. Engineers design them to be able to accommodate a large influx of families.
Old Town Spring consistently voted one of the top attractions in Texas
To learn more about Spring Texas, click here!